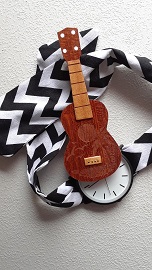 Ukulele4You!
Offers:
Workshops for business/organizations for a lunch break or team building or whatever suits your needs.
~ Customized Ukulele Events for parties, festivals and more.
Ukulele4You! is a great way for people of all ages to come together and
tap into their soul through the magical powers of this delightful little instrument that makes everyone smile!
Imagine a roomful of folks strumming on a ukulele and singing their hearts out…it's positively energizing!
The possibilities are endless & No Experience is Necessary!
Ukuleles will be supplied (loaned) – Hand Shakers will also be available.
Ukulele4You!
Will help to break-down barriers and deepen relationships through the joy of this enchanting instrument.
Can increase communication skills because music is the universal language.
It's a real ice breaker!
Will have participants engaging with one another through music making
and guaranteed laughter.
Can bring out the best in everyone while learning to "play" together.
Will create a joyful and memorable event that can take place wherever you so desire.
Can customize a workshop/event especially for your needs.
Until 9/1/19 There is NO SET FEE…just pay what you wish. After 9/1/19 please contact me for a quote.
Read the article on page 2 of Berkshire Trade & Commerce
http://www.btaconline.com/wp-content/uploads/2019/04/May-2019-BTAC.pdf
Located in the Berkshires of Western MA but might Travel!
Call/Text: 413.329.4141 (sherry)
email: indearts@aol.com
www.sherrysteiner.com